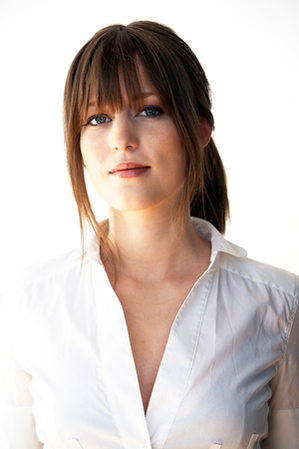 Happy Monday Folks!
Tis a beautiful spring day in NYC finally! FINALLY!!!! This week Ma Nature seems to be in a better mood. Maybe celebrating Earth Day yesterday has something to do with it. I'm hoping this isn't a cruel trick and we're getting the spring we deserve after a long hard winter. In any case, I'm keeping my fingers crossed.
This week's spotlight features a super lovely lady. I first met Maya last year at the Baltimore Book Festival when we sat on a panel together. We've gotten to know each other over these last few months, and I think you should get to know a little about her as well.
Oh, and there's a giveaway at the end of the interview! Take it away Maya…
I always find author interviews kind of boring. We only get to see one side of an author, the polite side. If you had an evil doppelganger, what detail would they enjoy revealing about you to the public that people would find surprising and possibly questionable?
I don't get the appeal of Mr. Darcy. I'm totally meh on Colin Firth and I don't know these Hiddleston's and Hardy's I see people gushing about on Twitter. I'm not 100% clear which comes off first: a corset or a chemise. And I'm not the hugest Georgette Heyer fan. GASP. I know, I know: you are rummaging around for your smelling salts because a Regency author has just confessed to the most unpardonable sins of Regency Romancelandia. Otherwise, I am terribly well behaved and woefully lacking in secrets, though I do have a fondness for swearing, particularly the c-word.

If there's one thing you could change about your husband, what would it be? Don't worry I won't tell Mr. Rodale. Pinky swear!

Oh, Mr. Rodale knows what I'm about to say! He has this deplorable habit of leaving his dirty socks on the floor, in the middle of the living room, where I am vexed by the sight of them and the choice of either living in clutter (horrors) or cleaning up after him (and thus perpetuating the patriarchy). So if I could change one thing about him it would be to make him a person who puts his socks in the hamper immediately after removing them. I ask for so much.

What's your least favorite part of the writing process?

Coming up with unique and heartfelt inscriptions when I sign books for people I know. The expectation to write something original, witty, clever, deeply heartfelt and personal ON THE SPOT while they are looking at me is just. Too. Much. Pressure.

Would you rather go back to age five with everything you know now or know now everything your future self will learn?

So I was going to say "let's go back to five with everything I know now" because while I would make 98% of the same choices all over again, it could be interesting to redo everything with one or two little tweaks. But then would my childhood be ruined because I know too much? So then I'm thinking I'll take all my future self knows. But the long and short of it is: stock tips. I would like stock market tips but otherwise I love the mystery and adventure of life.

What is the most uplifting thing happening in the world right now?

THE RESISTANCE. The energy of the women's march, Black Lives Matter, the Parkland kids, and all the women running for office have me intrigued, inspired and optimistic that this period is just the darkness before the dawn.


What fictional place would you most like to visit?

The Plaza Hotel as it is in the Eloise books, with Eloise. Or I would like to spend a summer with Anne Shirley on Prince Edward Island. I know these are all real places that I could visit tomorrow, but I would like to experience the fictional version with the fictional characters.

If life is a game like some people say, what are some of the rules?

Be kind to yourself and others. Fuck the other rules.


What's something you resent paying for?

The tampon tax. The military. The patriarchy.

If someone were to ask you for a music recommendation, what artist or band would you recommend?
According to Spotify, right now I am loving Bishop Briggs, K.Flay, Lorde and Kacey Musgraves. Also, HAMILTON. Both the original soundtrack and mixtape.


Finish this sentence: All romance novels should have _______.

A happy ending!

**Bonus Question**

Ever tried BDSM? If not, would you?
I am blushing just reading this question! 😳

Maya was generous enough to offer one lucky person a signed paperback copy of The Wicked Wallflower and signed cover art for her book It's Hard Out Here for a Duke. Want to win these goodies? Leave a comment below or on whichever social media platform you view this post (Twitter, my Facebook Author Page, or Google+) with the title of your favorite Historical Romance. It's that simple. A winner will be randomly selected on 4/30. The giveaway is open to US & International residents! Good luck! 😎
Bio:

Maya Rodale began reading romance novels in college at her mother's insistence. She is now the bestselling and award-winning author of numerous smart and sassy romance novels. A champion of the genre and its readers, she is also the author of the non-fiction book Dangerous Books For Girls: The Bad Reputation Of Romance Novels, Explained and a frequent contributor to NPR Books, The Huffington Post, Bustle and more. Maya lives in New York City with her darling dog and a rogue of her own.
Social Media:
Books:
Activate your one-click finger and pre-order Duchess By Design, Book One in Maya's upcoming Gilded Age series due out in November!