Hey Party People!👋🏾 Whassup, whassup, whaaaaaassup?!😁
I know it's been a LONG while since I've checked in with y'all. Unfortunately, I'm failing all over the place with monthly updates, but for a good reason. I have A LOT going on in my life, and unfortunately, blog updates have taken a bit of a backseat. I'm currently going through significant transitions in my professional life. Remember I said I was going to be hella intentional in 2022? I'm working on obtaining two professional certifications, so that's taken up a chunk of time. I've also been doing a lot of reading about various business practices, again, all for professional growth and development. Upskilling is my jam! I'm also studying for my driver's test. YES, I DO NOT HAVE A DRIVER'S LICENSE. I'm a New Yorker; driving is a luxury, not a necessity. But I will need it as my parents are elderly and they don't need to be behind the wheel. Aside from all that, I'm also dealing with familial duties and responsibilities.
Even though I've been inundated with stuff, I've found the time to incorporate fun. Back in July, I went to see New Kids on the Block, En Vogue, Rick Astley, and Salt N Pepa at the Prudential Center in Newark, New Jersey. LET ME TELL YOU; I GOT MY WHOLE LIFE. The nostalgia of my tween and early teen years was in full effect. I remember listening to Hot, Cool, & Vicious on cassette. My sister ran that tape into the ground. I have always wanted to see Salt N Pepa live, and now? A bucket list item has been achieved. It was bittersweet because I would have attended the event with my sister if I had my way, but I know she was jammin' right alongside me. I mean, I SHOWED OUT, PEEPS. 😂 Such a freakin' good time. You can see a few video snippets on my Instagram page (an IG account is required to view), but I've also included a few pics below. I've also included a 30-second clip of Salt N Pepa performing "Shoop" at the end of this post. I loved the remixing of J-Lo's "Get Right" into the performance. Please pardon the shaky camera work. I was too busy singing and dancing.🤷🏾‍♀️💃🏾 #noshame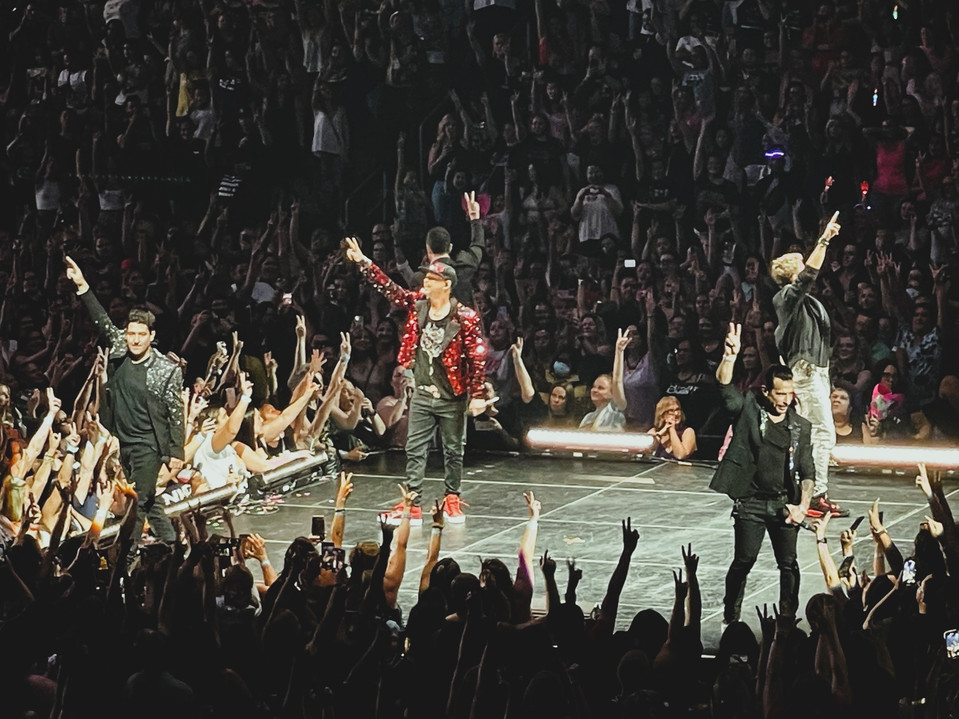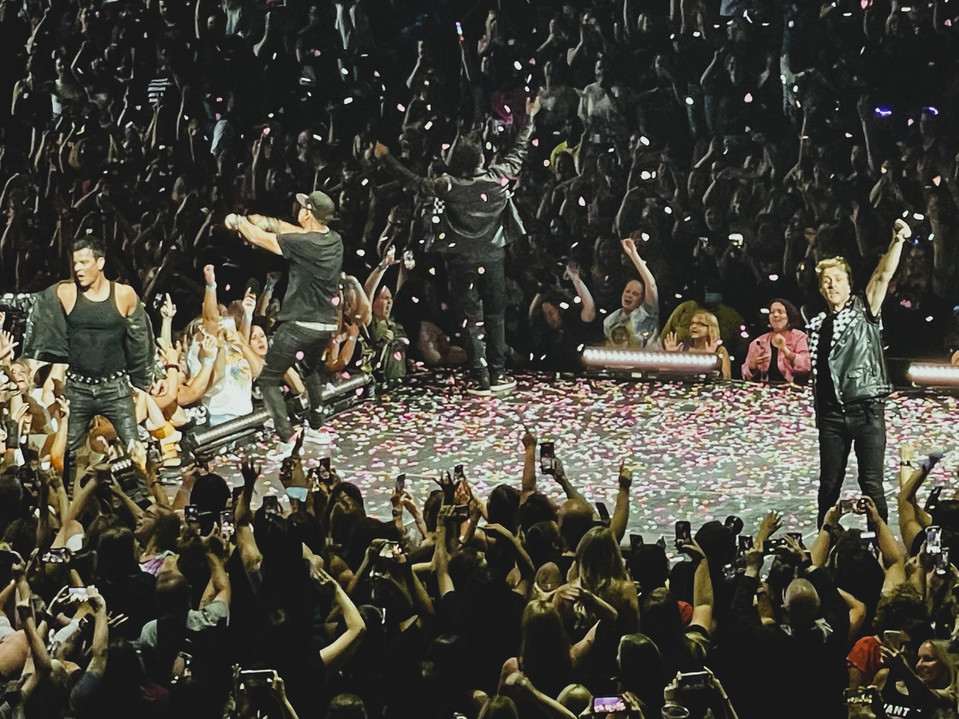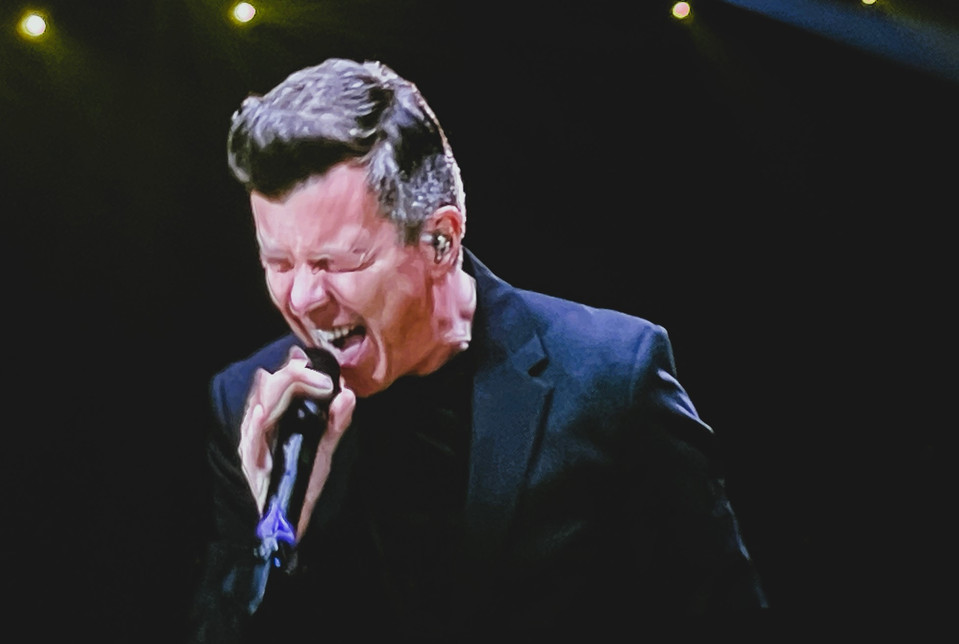 Oh, but that's not all.
Earlier this month, I went to see Kehlani (she/they) at Radio City Music Hall. If you've read my previous blog post, then you know I was waiting with bated breath for her album "blue water road" to drop. So, when the album was released earlier this year, it was hands down my top contender for album of the year (it has some competition now, but I'll get to that later in a Shit I'm Diggin' post). Not only did I see Kehlani live, I also had the opportunity to attend a meet and greet with them that included a soundcheck and Q&A. We also took a photo, which I will not post because everything ain't for the interwebz. I will frame it, though. It is hands down one of the goofiest and most fun photos I have ever taken in my life. I appreciate her willingness to be a hot mess with me. THANK YOU, KEHLANI! 😍🥰 I did snap a few pics from the soundcheck. FYI, she's fine AF. I need to craft an erotic lesbian short with her at the forefront because whew… 😰😮‍💨

You can also watch some concert footage on my Instagram.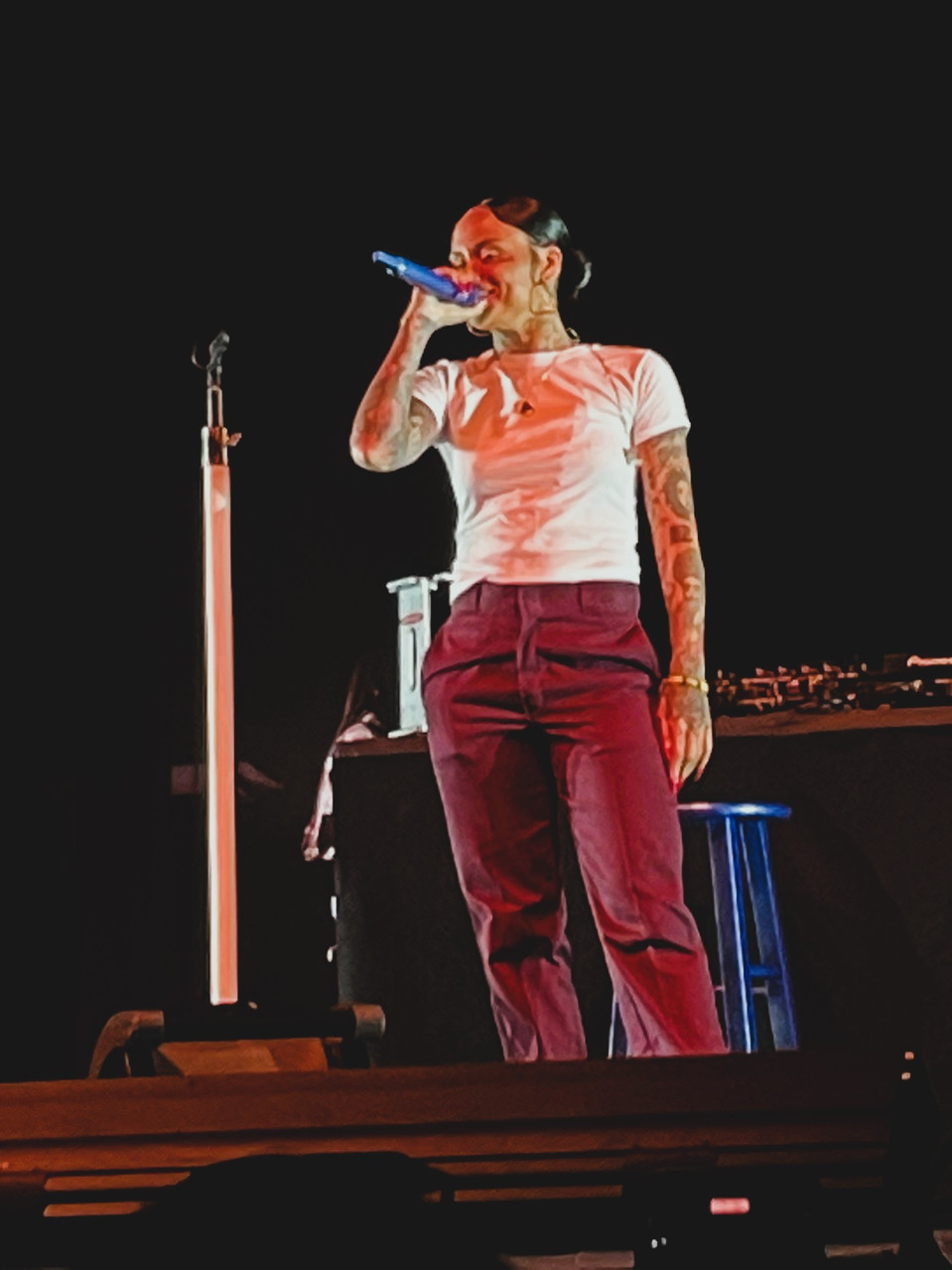 My first two concerts since Feb 2020, and both were enjoyable as heck. I'm not done yet, LOL; there's still more on tap for 2022. My birthday this year is about to be crazy!!! I'll turn 44, so you better believe I'm bringing the thunder. I'll be spending my evening with none other than Mary J. Blige. *Sidenote* I'm disappointed because I also had tickets to see Morris Day and the Time, the SOS Band, Cameo, and the Dazz band. LISTEN! I was ready to get my funk on… but a week before the show, ticketholders received refunds and an email saying the show would be canceled. There was no explanation on social media, just "unforeseen circumstances." I had significant side-eye but let me mind my business. You never know what folks are enduring. I hope it will be rescheduled because although I've seen Prince a few times before his death, I have never seen Morris Day… I need that experience in my life.
Sooooo, writing updates… I still have a self-imposed deadline for two projects I am DESPERATELY trying to complete this year (Nate and Gwen's conclusion and SRGY- see the Jan 2022 post for reference). I do not want to go into 2023 without these projects crossed off my to-do list. Although I despise multi-tasking, it's been my function as of late. I have a lot of things on my plate, and I have no choice but to pivot accordingly. So far, it's working, but y'all also know I am not a fast writer. I've had hella encouragement from the sidelines, though. Occasionally, I'll be like no one cares that I haven't published anything since 2017.
No one cares that I don't send out frequent newsletters. No one cares that I'm not as active on social media as I used to be. No one cares what the heck Harper Miller is doing. But then I'll get a random message in my inbox, a random tag on a social media platform, a random positive review/rating, and it's like, oh, someone still cares? For real? *sniffle* But you know what? It's always lovely to have author friends to turn to when everything feels overwhelming, and I have moments of doubt. Not imposter syndrome but more, is this writing thang still worth it? Having someone take time out of their busy schedule to walk you through their process and allay your worries is a gift. I wish I could say many of us are supportive of each other, but that isn't always the case.
Crabs in a barrel syndrome happens often, and it's unfortunate. I learned the hard way that it's not about me, but personal insecurities folks project onto others. We can all win at this writing gig, but there will always be "Highlander Syndrome" in Romance. The crazy "THERE CAN ONLY BE ONE BLACK WOMAN WRITING XYZ" mentality. Uh no. There are plenty of readers to go around. Plenty of ideas are looking to see the light of day—plenty of agents to query. Plenty of us to celebrate. I will always keep cheering on folks who write with authenticity, so it's a blessing when I reach out to more established authors who take the time to guide me and give me career advice. If y'all are reading this post, thank you for being you. I adore you; I appreciate you; I am grateful to you.😘
In any case, Ms. Harper is plugging along. I'd looooove to say you all will have a release from me come winter. I was supposed to give you all a release date already, but life keeps throwing curveballs. Not an excuse, but reality. I'm learning to adapt to my circumstances daily because you can't plan for everything. I promise to try my best to get a Shit I'm Diggin' post up next weekend. MAYBE I'll have release date news before the end of September, MAYBE.🤞🏾 In the meantime, here's that video I promised. Till next time, be well! 💞💖
BTW I tried embedding the SNP video, but of course, the video gods aren't cooperating. Here's the link on YouTube.