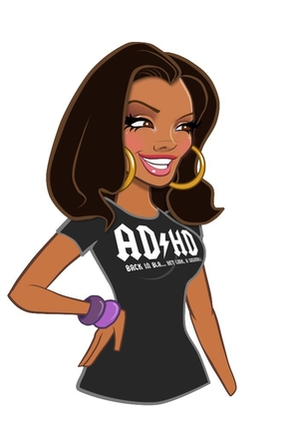 Happy Monday, Folks!
It's Thanksgiving week, and we're nearing the end of NaNoWriMo!🦃 Sweet baby, Jeebus, I'm trying my damnedest to type The End on my WIP. Sending tons of good wishes to those of you in the same boat. BEST OF LUCK!!!🍀 After you stuff your face with deliciousness on Thursday, perhaps you want to snuggle with a book while waiting for your food to settle? Good thing Lucy has a book out today to fulfill your post-feast needs. Get to know a little more about Lucy, a FABULOUS baker, and off the cuff blurb creator. Really, folks, she can create a blurb at the snap of a finger. That's serious talent. Take it away, Lucy…
I always find author interviews kind of boring. We only get to see one side of an author, the polite side. If you had an evil doppelganger, what detail about you would they enjoy revealing to the public that people would find surprising and possibly questionable?
Hmmm… I think most people would be surprised but the amount of varying jobs I've had.
I've been an actor, singer, blogger, bartender, short order cook, nanny, maitre'd, phone sex operator, personal assistant, Sunday school teacher, poet, candle designer, restaurant server, event coordinator, fashion stylist, interior decorative painter, personal organizer, Fashion Week dresser, restaurant manager, cashier, restaurant hostess, bus girl, telemarketer, diner waitress, cake designer…I'm sure I'm forgetting something.
But, if you were looking for something more salacious, I do read a lot of dark romances and no, I will not give recs. You have to put on your giant sunglasses and trench coat and find your own. 😎
How do you move forward after a friendship has broken down?
I'm a very non-confrontational person and the older I get, the more I realize how valuable my time is. If I've made a mistake, I'm pretty good about owning up to it and making every attempt to rectify the situation and I love my friends, but if a relationship can't be saved I move on pretty easily.
Sorry to this man.
Finish this sentence: Creativity is ________.

Creativity is my definition of freedom. I have ADHD - among other things- and I've spent a great portion of my life frustrated because I was trying to fit myself into societal parameters. Creativity and a penchant for hustling has allowed me to create a life where I can support myself on my own terms without feeling trapped or stifled. I learned pretty early that I can't work for other people and clocks are not my friends.

When you're writing an emotionally draining (or sexy, or sad etc) scene, how do you get in the mood?

I don't do anything specific. When I need to get writing done, my mood will dictate what the situation calls for. I do tend to write wearing a tiara and listening to music. Large quantities of bulletproof coffee help, too.

How'd you come up with your pen name?

I know I wanted my pen name to be short, sexy & easy to remember. Short to make it easily visible on a book cover in large fonts. Sexy, because I write romance novels, duh. Easy to remember because there is such an abundance of romance novelists - contemporary, especially — anything you can do to stand out is helpful.

Lucy has a lot of meaning for me. The oldest human skeleton found in Ethiopia is called Lucy - after the Beatles song (another fave), St. Lucy is the most northern parish in Barbados and is my favorite place on the island, also, if I had a second daughter, I would name her Lucy and since the shop is closed, it became my pen name.
Eden is another name for paradise and I hope to provide my readers with a momentary escape from the trash fire of a world we live in.
Would you rather be uncontrollably laughing for the rest of your life or uncontrollably crying?
Definitely laughing. I love to laugh. I can make anything funny… ANYTHING — this is not always a gift. I wish I knew how to stop laughing at inappropriate times.
What are your thoughts on "sexting?"

Sexting is great as long as there's consent. Be warned: send me an unsolicited dick pic and you will get dragged. I wrote great sexting scenes in Cherishing the Goddess and Everything's Better with Lisa.

If you were the opposite sex for one hour, what would you do?

If I could be a man for an hour? Definitely sex —for research purposes. I'm sure my husband would love a stop to the incessant, "but what does _______ feel like?" questions.

What does being a successful author look like to you?

Freedom would be the ultimate goal. I'd love to publish 2-3 full length novels a year and spend the rest of my time traveling, hanging out with my family/ friends, paying my bills and buying expensive stuff I don't need.

If you were casting the next James Bond movie, who would be your Bond?

Idris. I'm still not letting that one go.

**Bonus Question**

Ever tried BDSM? If not, would you?

I haven't tried BDSM, but I never say never. I've often thought about whether I'd be a dom or a sub. Being in charge sounds likes fun, but a lot of work. I also don't like being told what to do. I could also be a switch, but that's double the training. Thanks, I hate it.

So that's a head scratcher. The closest I could come (I'll see myself out.) would be Embry from American Prince, by Sierra Simone. No responsibility, no training & all the fun.
Bio:
Lucy Eden is the nom de plume of a romance-obsessed author who writes the kind of romance she loves to read. She's a sucker for alphas with a soft gooey center, over the top romantic gestures, strong & smart MCs, humor, love at first sight (or pretty damn close), happily ever afters & of course, dirty & steamy love scenes. When Lucy isn't writing, she's busy reading—or listening to—every book she can get her hands on— romance or otherwise. She lives & loves in New York with her husband, two children, a turtle & a Yorkshire Terrier.
Social Media:
Books:
Get your one-click on and purchase Lucy's latest release, Everything's Better with Lisa for all your post-Thanksgiving veggin' out needs!
Giveaway:
Want to win this awesome swag box with a signed paperback, bath bomb, body butter, coffee mug, cookies, postcards, and stickers? Enter Lucy's Rafflecopter! Loooook at alllll the goooodddiesssss! 👀
*Swag box available for shipping in the US only. International entrants can win an eBook and a $25 gift card*