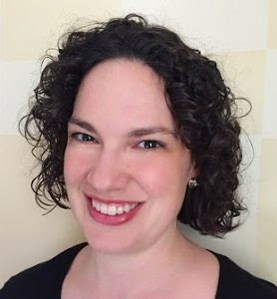 It's Monday!!!!!!!!!!!!!!!!
Hey there party people! I'm recovering from an excellent weekend at the Baltimore Book Festival! Shout-out to the Maryland Romance Writers and Laura Kaye for showing me a super fabulous time. I should have a recap post up next week. So many incredible highlights to share!!! My goal is to write the post tonight and then sleep like the dead. I'm exhausted! Aside from being tired from my weekend activities, I'm drained from dodging crazy comments on social media from people who believe NFL players that kneel during the National Anthem are the WORST people ever.

Yeah, no.
NOT TODAY SATAN!
Anyway, this week's featured author is so damn lovely. She was one of my roommates at RWA Nationals this summer, and she was so sweet when I was sick and felt like death warmed over. Robin also came to my aid when I was having an emotional crisis. It's good to have genuine people in your corner when meltdown mode comes at you fast. She deserves all the hugs. ♥
Get to know a little about Robin. She. Is. Amazing!
I always find author interviews kind of boring. We only get to see one side of an author, the polite side. If you had an evil doppelganger, what detail would they enjoy revealing about you to the public that people would find surprising and possibly questionable?

I have a brutally jealous side and a massive guilt complex. Those two combined without my conscious to reign them in… I'd be a vengeful SOB. My evil doppelganger would probably have a serious resemblance to Maleficent.


What's your favorite quote?
I love the quote from Dumbledore in the last Harry Potter book: "Of course it is happening inside your head, [insert your name], but why on earth should that mean it's not real?"It makes me feel so much better about how real my stories feel in my head as I'm writing them!

What constitutes a quality read for you?
Something that grips me–emotionally–preferably also physically. I'm a sucker for the ultra-steamy stuff! Fat truth, I get bored without some good sex on the page. But it's imperative the book takes me on a journey of personal struggle with a character.

Ice skating or roller skating?
I SUCK at roller skating. I usually fall on my back and end up crying so… definitely ice skating!

You're one of the co-hosts for Romance Writer Chat on Twitter (Sunday nights 7pmEST/4pmPST hashtag #rwchat for those of you interested in joining). Aside from joining the chat, what advice would you give to a newbie romance writer who's looking to find their tribe in Romancelandia?
Make friends. Talk to lots of romance writers and ask them questions. Get to know them. You'll find your group. Be brave and don't be afraid to take away time from writing to talk to your writer friends. Friendship with other writers is as important as your word count!

What's your favorite fairy tale?
I was never a princess girl. I always loved and wanted to be Peter Pan. "I never want to grow up!"
We've all had moments as teenagers when we did a dumb thing (or many dumb things). Tell us one of yours.
I was a seriously buttoned up as a kid. I was in a tough home situation where I didn't feel safe to take any risks. The dumbest thing I did as a teen– not going to enough parties! I missed out on so much fun. I'm making up for it now ;)

Finish this sentence: When it comes to a romance novel, the hero should always _______.
Know what his heroine/hero wants!
What attracted you to writing dark romance?
I have a very dark mind. For me to not write dark would be a betrayal of who I am. It comes easy. I have to reign myself in so that I don't freak people out. *devil face*


Be careful how you answer this, Game of Thrones fans are reading! *Takes a deep dramatic breath* Who's deserving of the Iron Throne?

Um, I'm rooting for a team Daenerys/Jon with them sharing the Iron Throne as a couple. (Yes, I'm in denial about the whole incest thing!)

**Bonus Question**

Ever tried BDSM? If not, would you?

I enjoy reading it but in real life… Bedroom politics can be complicated enough in a relationship without straying beyond vanilla. Besides, vanilla is faaaaabulous :)
Bio:
Robin Lovett was a professional opera singer who grew tired of playing dying heroines and took up writing Happily-Ever-After instead.
She enjoys writing romance to avoid the more unsavory things in life, like day jobs, housework, and personal demons. Romance novels have always been her addiction of choice. When not writing with her cat, she's busy embracing untamable curly hair and adventuring in the outdoors with her husband.
She has a trilogy of dark ultra-sexy romance thrillers out with SMP Swerve, and her next series will be sci-fi erotic romance through Entangled Publishing. She is represented by Rachel Brooks of BookEnds Literary Agency.
You can find her on Twitter every Sunday evening at 7pm ET chatting with other romance writers on #RWChat.
Social Media:

Website www.RobinLovett.com
Twitter @LovettRomance
Facebook https://www.facebook.com/LovettRomance
Instagram @LovettRomance
Books:
Looking to activate your one-click finger? Check out Stranger Book 1 of 3 in the Dark Romance Trilogy