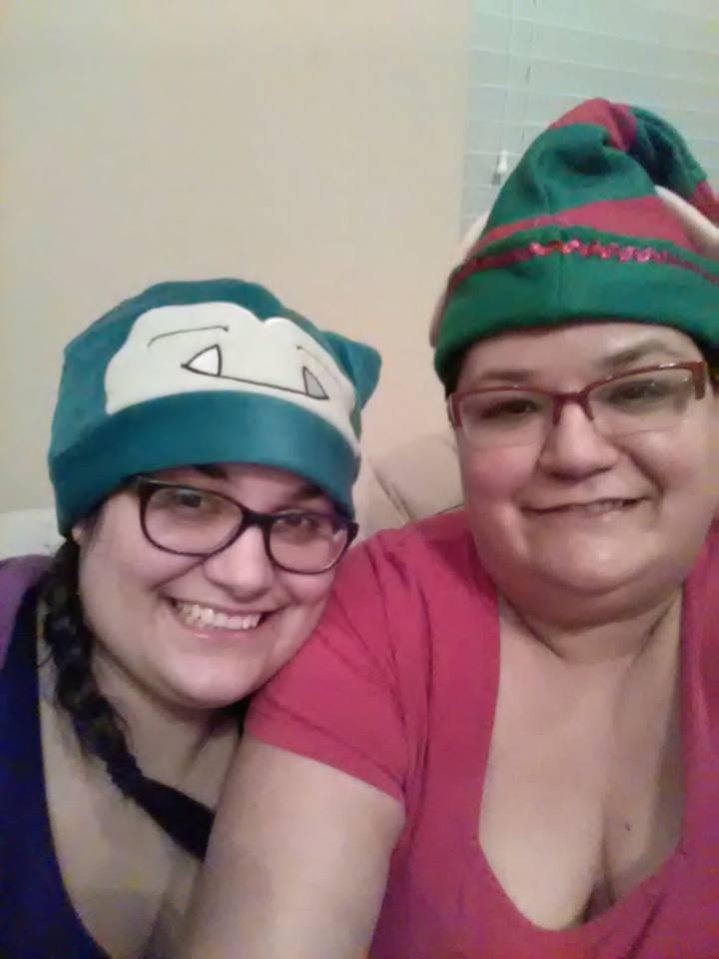 Hi Folks,
You know how you follow a Facebook page and you end up following another Facebook page because it led you to a blog? No? Just me? Well, that's how I came across Joood and Sofia.

I follow Indie Author Books & Blogs because their confessions on Thursdays are what kept me entertained when I was bored out of my mind throughout most of 2016, and the Platypire ladies often made comments on postings. Sofia ended up reading one of my stories, and we became buds because she then became a fan, and Joood found me because of Sofia, and now I give her book recs LOL. It really is a small world. This is the part of Facebook I love, the ability to connect with like-minded people who dig bookish things!
Take it away Joood and Sofia!
Since I asked authors this question, I'm going to ask you the same thing. Most author interviews are pretty boring. We only get to see one side of an author, the polite side. I'm sure the same can be said for bloggers. Soooo, if you had an evil doppelganger, what detail would they enjoy revealing about you to the public that people would find surprising and possibly questionable?
Joood: I have an addiction to Harry Potter fanfiction. Especially romance that includes Draco. He is pairable with pretty much every character of his generation, I don't even care.
Sofia: Peanut butter and jelly with bologna. Come at me! I got my dukes up.

What's the last book you read you couldn't put down?
Joood: Last week I read The Rosie Project by Graeme Simsion, and it was glorious!
Sofia: The Hate You Give by Angie Thomas. Everybody please read that book!
What does romance mean to you?
Joood: At least two people are attracted to each other in some regard, and the book revolves around this attraction.
Sofia: Love. I need it to be about love and mushy goodness.
Are reviews for readers or authors?
Joood: Ultimately they're for readers, but the author can always read them and get ideas. Or not. It's the same for every other product for purchase. Reviews are directed at potential buyers.
Sofia: Readers. No doubt. A review is to let the reader know if they want to buy a book or not. An author can learn from a review or just throw their middle finger at it. But in the end it wasn't written for them.
Coolest thing that's happened to you since you began blogging?
Joood: One of my favorite authors from when I was in high school not only followed the blog's Facebook page, but she did a 24 hour takeover. The blog was a little over a year old. But I still fangirl over that moment.
Sofia: Being recognized at author events from people I've never met before. They've seen our videos or follow our blog. It's a pretty cool feeling.
If you're married or in a relationship, how do you keep the *love* alive?
Joood: We're both nerds. So our date night is playing games together. Sometimes we help each other out on minecraft, as an example. My husband will build the weapons and I'll manage the food, and then we'll adventure out together. It's actually one of my favorite types of things we do together. We work together, have to stay in communication, and we strengthen our relationship while having fun.
Sofia: We still go on dates and still can talk about everything.
Say we're on the verge of a zombie apocalypse. You get to assemble a team of zombie assassins. You get to choose three characters from your favorite books to join your zombie assassin team. Who do you choose and why?
*I want to interject to say I got the funniest text in messenger from both Joood and Sofia saying the other was trying to steal her answers. I honestly laughed for a good two minutes.*
Joood: Hermione Granger (Harry Potter), because she's intelligent and also magical. I pretty much only need her, but I'll pick a couple others as well. Sabriel (Abhorsen), because she's a freaking necromancer. Iko (The Lunar Chronicles), she's an android - so I don't have to worry about her being infected ever. Also we would need someone to keep us optimistic.
Sofia: I thought of doing wizards and witches so they can zap them away. Let's see Harry Potter doing battle with the undead. But real talk. Non-magical characters (okay maybe a tad magical) would be: Mercy Thompson (Moon Called by Patricia Briggs), Orissa Penwell (Contagious by Emily Goodwin), Buffy the Vampire Slayer (graphic novels, Joss Whedon).
Do you have any weird food allergies?
Joood: Pineapples. I'm still distraught by this, because it's only got bad the last few years. Basically it causes my throat to blister and scab. It's awful and everything in life is horrible because of it.
Sofia: No, but it's getting harder to drink milk.
Favorite childhood toy?
Joood: Does the computer count? Because it totally was. I loved video games from an early age.
Sofia: No lie and I'm gonna lose cool points. But I love my barbies.
Finish this sentence: Life is _________.
Joood: Irrational.
Sofia: Hard.
**Bonus Question**
Ever tried BDSM? If not, would you?
Joood: Not yet. Maybe it'll be something I do later. I'm not strictly opposed, but it's not something I'm currently interested in.
Sofia: I read the books. I don't think I can submit myself or dominate someone completely. I do like the toys so it's not always vanilla.
Social Media

Blog:
Facebook:
https://www.facebook.com/platypire
https://www.facebook.com/platypiresofia
https://www.facebook.com/Jooood.Hooligan
Facebook Group:
https://www.facebook.com/groups/690445441081454
Twitter:
Instagram:
https://www.instagram.com/sofiathegreat28
https://www.instagram.com/platypire
Goodreads: