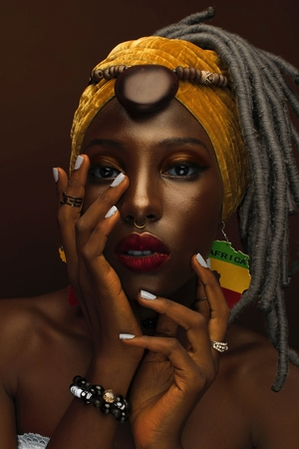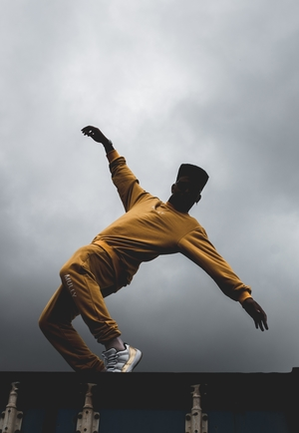 Hey Party People!
Happy Hump Day. In theory, I should've had this post up at the beginning of the month, but better late than never! Although February may be the shortest month of the year, it's always ​🔥🔥🔥 because it's Black History Month!!!! Btw, check out the portfolios of the photographers who shot the gorgeous images above here, here, and here. Such stunning work!

​We're only a few days into the month, but if you're looking to hip yourself to Black content, I've compiled a list of coolness below. Check it out! 👇
If you need a TV fix, allow me to introduce you to TV shows/movies/documentaries with Black lead characters:
Chewing Gum (now streaming on HBO Max)
Long before I May Destroy You Michaela Cohen was killing it! I guarantee this show will tickle your funny bone. Chewing Gum is a British television sitcom created and written by Michaela Coel, based on her 2012 play Chewing Gum Dreams. It stars Coel and Robert Lonsdale. Set in London, the show follows 24-year-old shop assistant Tracey Gordon, a restricted, religious virgin (and Beyoncé stan), who wants to have sex and learn more about the world. Description via Wikipedia
Lupin (now streaming on Netflix)
If intrigue is high on your list, you'll want to give this series a go.
The Black Church: This Is Our Story, This Is Our Song
The Black Church: This Is Our Story, This Is Our Song will explore the 400-year-old story of the Black church in America, the changing nature of worship spaces, and the men and women who shepherded them from the pulpit, the choir loft, and church pews. You can watch the extended three-minute trailer here. Part one airs on PBS on 2/16/21, Part two airs on 2/23/21.

The United States vs. Billie Holiday (streams on Hulu 2/26/21)
I'm excited about this not only because of the subject matter but because of Andra Day. THE LADY CAN SAAAAAANG! I'm hoping her acting chops are on par with her singing. Also, Lee Daniels makes pretty good movies. Sidenote: If you haven't seen The Butler, I highly recommend it.
Food For Thought
Here are some articles to read during Black History Month worthy of your time:
"Black Women Best": The U.S. Economy Benefits When We Center Black Women

Viola Davis on Colorism in Hollywood: 'If You Are Darker Than a Paper Bag, Then You Are Not Sexy, You Are Not a Woman'
Moderna Vaccine Co-Lead Dr. Kizzmekia Corbett Shares Her Journey
'Black Wall Street': The history of the wealthy Black community and the massacre perpetrated there
28 Black Women Athletes Who Made Sports History
Support Black Businesses ✊🏾
Looking to give your coins to Black businesses? Looking to learn more about Black entrepreneurs and content creators? Want to center Black women? I've got you! 😘
Just a List of Hundreds of Businesses Led by Black Women+

Black-Owned Home and Lifestyle Brands to Support Now and Forever
7 Black Designers on the Unique Challenges of Establishing Their Own Brands
28 Emerging & Established Black Fashion Photographers to Know
There's been a shift in our nation, and now, it's even more critical to center Black voices.
Be authentic. Uplift. Speak out. Collaborate. Educate.
Till next time…💗