Well, hellloooooooooooo there! New year who dis?
If this is your first time visiting my blog, welcome! If you've visited in the past and wondered WTF happened to me and why I went radio silent, mild depression coupled with disillusionment and 2020 happened. Mid-December 2019 was a glorious time period. My mental health was back on track, and self-care was working in my favor. I was done with my VP of Communications position on the board of RWA-NYC. I was looking forward to my Christmas vacation and spending time with my family. I was super excited about the next steps and plans the incoming board wanted to put forth concerning our chapter. Peeps, the ladies on our board were ambitious in all the best ways possible. Our chapter was doing phenomenally, and it was only going to get better until RWA-National imploded. Well, it didn't, but it did.
If you weren't on the interwebz during this time, count yourself grateful you missed the cray. Those last two weeks of December are mostly missing from my memory bank, and I'm pretty sure I spent about 6-7 hours of the day on Twitter trying to keep up with all the bullshit. There's no sense in rehashing any of it because the past is the past, and those days are behind us, but because of choices I didn't agree with made by the President and the Board of Directors, I left the organization. It wasn't the right fit for me moving forward, and it didn't represent my values as a Black woman writer.
C'est la vie. You live, you learn, you grow.
Fast forward… there's a new National board now, and there are many great women I know and love serving on the board. I wish them well, and I truly want them to succeed as I know RWA 2.0 can be amazing if they're allowed the space to showcase their creativity and implement lasting change. I wish them nothing but the best.
So, in a nutshell, that was the end of 2019.
2020 came in like a wrecking ball, and I was ready to start anew! I took a trip to Atlantic City to see Lisa Lisa, Jody Watley, and Taylor Dayne in concert in February. BUCKET LIST ACHIEVEMENT UNLOCKED! During Super Bowl weekend, to be exact. Pro tip: Don't ever travel to Atlantic City during Super Bowl weekend. The regret that comes on Monday morning ain't worth it. Anywho, if you missed all the fun, there are pics and videos on my Instagram account. Check 'em out!
Then… the COVID-19 pandemic hit.
I started working from home the second week of March, which was a HUGE adjustment. I work in medical research, and I basically couldn't do 50% of my job because we had no idea how to handle COVID+ patients. Information wasn't widely available, and the shitshow that was 45's administration wasn't much help. I stumbled at first, but eventually, I managed to find a groove. I returned to work in June, far more knowledgeable and armed with PPE.
Let's not talk about the mental toll work and being isolated from friends, and family members took on me… hell, on a lot of us. Blogging was the absolute last thing I wanted to do. But I'm back now… and I'm going to try my best to interact with my audience more (hey audience, haaaay 👋). So, without further ado, here are some of the things I enjoyed in 2020 that filled me with joy: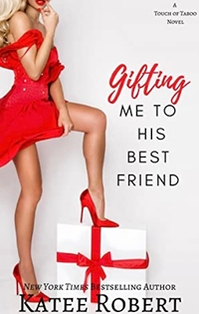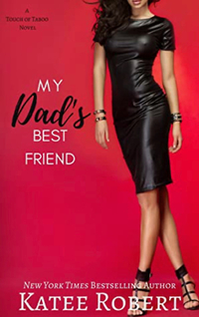 Books
Kennedy Ryan's Queen Move

THIS WAS MY FAVORITE READ OF 2020. I'm late to the Kennedy Ryan game y'all. I've heard she was a talented writer, but listen, the way this woman weaves a sentence is *chefs kiss.* If you follow me on Goodreads, you can read my rambling gushy review here.
Katee Robert's A Touch of Taboo Series
I never knew how much I liked Daddy kink until I read Katee Robert. Your Dad Will Do was definitely my favorite of the three-book series, but you can't go wrong with Katee's brand of erotic romance.
Sidney Bell's Bad Judgment
It's been a long while since I've read an M/M romance, and it's usually my jam, but I hadn't found one I connected with. Welp, Sidney Bell changed that. Embry and Brogan's opposites attract schtick kept me engaged. Bad Judgment is a fantastic debut and because I loved it so much, I also bought Sidney Bell's entire backlist and pre-ordered her latest release, This is Not the End, which dropped earlier this month. It's a poly love story. Whew. 😍
Tracey Livesay's Sweet Talkin' Lover
If you're into Hallmark movies, I dare you to read this book and not imagine it on your TV screens. Tracey has created a wonderful story and what's sure to be a fantastic series. I've been waiting to get to book two in the Girls Trip series, but life won't let me be great! I'm looking forward to cuddling up with Like Lovers Do the minute I get an extended period of free time.
Mia Sosa's The Worst Best Man
I needed to laugh when I picked up Mia's book. I had no idea how much it would brighten my day. Heck, my life! I love a messy story, and Carolina, the heroine, is up to her eyeballs in a mess. When I finished reading the book, I tweeted Mia telling her I could totally envision this story on Netflix, and I guess someone was listening because… WUT?! Y'ALL, I HOLLERED WHEN I READ THIS ARTICLE! IF YOU WISH FOR THINGS THE UNIVERSE COMES THROUGH, NEXT UP THAT MILLION DOLLARS I'VE BEEN PATIENTLY WAITING ON. I couldn't be happier for Mia. Now, grab the book and get a taste of the goodness before it comes to the small screen.

Visit my Goodreads shelf to see what other books brought me joy in 2020!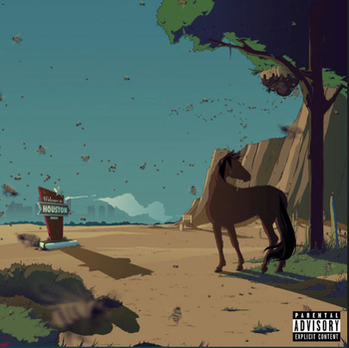 Music
I could be here all day. ALL DAY. According to Spotify, I discovered 284 new artists and 367 genres, with 85 new to me. When I tell you music is my life, it's 100% true. Here are some songs that got me through 2020. They either made me dance or get words on the page. I count both as wins!
Savage Remix - Megan Thee Stallion ft Beyoncé
Don't Start Now - Dua Lipa
Fue Mejor - Kali Uchis, PARTYNEXTDOOR
Peppers and Onions - Tierra Whack
Dive - Victoria Monét
Damage - H.E.R.
Toxic - Kehlani
Man - JoJo
Ungodly Hour - Chloe x Halle
WAP - Cardi B. ft Megan Thee Stallion
Of course, I made a Spotify Playlist!
Honorable Mentions:
Black Parade - Beyoncé
Rain on Me - Lady Gaga ft Ariana Grande
These songs aren't on the playlist, but both are worth a stream!
Fave Albums of 2020:
Lianne La Havas' Self-Titled Album - Listening to this album is like injecting pure happiness into your veins. It's beautiful.
Fiona Apple's Fetch the Bolt Cutters - I've been a Fiona stan from day one. I've missed her so much. The production on this album is magnifique!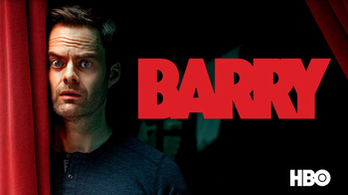 TV
Who wasn't glued to their television throughout most of 2020? Streaming services gave us some reprieve, and I was finally able to watch shows I'd been putting off forever.
Absentia - I had no idea what I was in for when I started streaming this show, but if psychological thrillers are your catnip, indulge! You can find it on Amazon Prime.
Bones - I've been a David Boreanaz superfan since his Buffy the Vampire Slayer days (#teamANGELforever), and I was curious about him playing an FBI agent. I now have an odd fascination with forensic anthropology. You can stream Bones on Hulu and Amazon Prime.
Steven Universe - This cartoon saved me, and that's not an over-exaggeration. The news got pretty heavy in 2020. Between the administration's oppressive antics, the killing of Breonna Taylor, George Floyd, and countless other Black people by police, something had to give. Whenever I wanted to curl up into a ball and cry, I'd stream Steven Universe on Hulu. It's the most lovely and queer-friendly cartoon ever. Also, the songs are bangin'. LOL, I even have a Steven Universe playlist I listen to on Spotify when I want a mood boost. You can find the series streaming on Hulu and HBO Max. HBO Max only has the first three seasons, but they also have the Steven Universe movie I only found out about while writing this post. I know what I'm doing later!
Hannibal - I watched this over Christmas break, and this show made me FURIOUS. F-U-R-I-O-U-S.😤🤬 Mads Mikkelsen was superb as Hannibal Lecter, and Hugh Dancy played the hell out of Will Graham. I truly hope now that it's airing on Netflix, they will revive it for a fourth season. The possibilities are endless. You can stream the series on Netflix or Amazon Prime. Fun fact, the brightness has been turned up on Netflix, so you can actually see most of what's happening.
Designated Survivor - Who needs more politics? I DO! I've been a Kiefer Sutherland fan since 24, and I enjoyed Maggie Q in Nikita. I wanted to see how well they worked together. Verdict? Designated Survivor was great when it was on ABC, HORRIBLE when Netflix revived it. Watch the first two seasons and skip the third. Trust me. Now streaming on Netflix.
Evil - This show is batshit. Most anything Michael Emerson stars in is bound to be batshit. If you watched Lost and remember him as Ben, you know exactly what I mean. Evil is now streaming on Netflix, and apparently, season two is filming. I'm very intrigued because that season one ending was a whole lot of WTF and HUH?!?!
Rise of the Nazis - If you have PBS Passport, I highly suggest watching this. The service is worth it, and the amount of great content you can stream is jaw-dropping. Rise of the Nazis is a three-part series that keeps you on edge with the bated breath despite knowing how it ends. Experts weigh in and share commentary on how Hitler rose to power. What's scary is how eerily close the United States was (is since the GOP is still complicit) in following in Germany's footsteps. You can purchase the episodes on iTunes or stream them via PBS if you donate $60 or more to your local station. Again, you get so much bang for your buck, and you're contributing to the arts. That alone earns you cool points.
Hacking Your Mind Us vs. Them - Again, another PBS gem. This documentary shows how easily influenced people are by the media and the internet. It's fascinating and explains a heck of a lot when it comes to how people get sucked into conspiracy theory rabbit holes. The episode can be purchased on iTunes or streamed through the PBS app/website with Passport access.
The Blacklist - This show truly is a thrill ride, and although season seven was cut short due to the pandemic, it was still highly entertaining and extremely creative! You can stream the series on Netflix.
Barry - I never imagined I'd be interested in this show, but Bill Hader is truly a delight. Episode five of season two made me laugh so hard I started hyperventilating.😂 I'm sure my neighbors thought a demon or something possessed me. You can stream Barry on HBO Max.
Honorable Mentions:

Ballers - I blew through all five seasons of this show. I have issues with some of the storylines and how Black women are portrayed, but the Rock and Rob Corddry were a great team.
Big Little Lies - PEEPS, THIS LIMITED SERIES WAS AMAZEBALLS!!! Terrific casting, great soundtrack. I highly recommend watching it.
You can stream Ballers, and Big Little Lies on HBO Max.

And that's all, folks! May your streaming adventures in 2021 be entertaining and bountiful with fantastic discoveries! May the books you read keep you distracted and full of joy. The year is off to an interesting start. It may very well be a repeat of 2020, but this time, we have an idea of what to expect. With that said, take care of yourselves as best you can.
Live, laugh, love, and please get your COVID-19 vaccination when it's available to you. ❤️