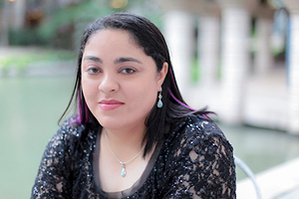 Hey Peeps,
Happy Monday! The temperature in New York City is supposed to reach the high nineties, but feel like triple digits thanks to humidity. W-T-mothafreakin'-F!!!! 😩 😲 😱 I DON'T LIVE IN THE DESERT. THIS IS A TAD INSANE. NO, MORE THAN A TAD.
*takes deep breaths* I am alarmed. Very very alarmed. Okay, now that I've freaked out because the world is totally heading in the direction of the movie The Day After Tomorrow, I'm going to focus on the good things in life and do my best to make Mother Nature less angry. #reducereuserecycle #minimalism
In case you hadn't noticed, today is my first day back from a mini social media hiatus. I had a lot I needed to get done this past week, and Nationals will surely take up most of my time this week. I wanted to get as much completed as possible without feeling like a total failure. I also needed the break to be quite honest. Escaping to my bubble of goodness keeps me sane. I've said this before and I'll say it again, extended social media breaks are healthy. Sometimes it's easy to forget what life is like outside of gadgets and social media. I don't need to be connected all the time, and going off the grid replenishes my energy like you wouldn't believe. I highly recommend a detox once in a while. Of course, I can't say my to-do-list has been fully executed, but dammit, I made a dent in that sucker.

In any case, I had to come back to do a Pre-Release Day Author Spotlight for Rayna! She has a book dropping tomorrow, and if paranormal M/M Romance is your thing, you definitely want to check it out.

Get to know a little more about this amazing lady who's also a True Crime junkie! Take it away Rayna…

I always find author interviews kind of boring. We only get to see one side of an author, the polite side. If you had an evil doppelganger, what detail would they enjoy revealing about you to the public that people would find surprising and possibly questionable?
Ummm…perhaps that I have an unhealthy attachment to true crime and police procedurals. I love watching all those crazy shows like Snapped and Forensic Files and Buried in the Backyard (yes, it's a real show). That I watched all 30 something Hallmark movies this year, but I was equally excited to watch Homicide for the Holidays. Also, that I've seen EVERY episode of NCIS more times then I can actually count (Thank you, Netflix). But come on, Mark Harmon is in it and he's still looking good.

How do you make the Universe a better place?
I guess by trying to be a decent person and a decent friend. And, by helping people organize kickass trips to Disney. There is nothing quite like the joy on a person's face when you help them plan an amazing Disney experience. I'm not a travel agent or anything. I'm just a huge Disney fan. ;-) (I know, I know, first homicide then Disney. I'm an enigma.)

What would your 80-year-old-self tell you to make time for?
I'd tell myself to make the time to study abroad in college. Probably to go to Physician Assistant school earlier in life. Also, to take every opportunity to travel or have an adventure. Not that I don't do that already, but older me would have encouraged me to get the point where I was freer to travel and adventure earlier in life.

Finish this sentence: The quiet unhurried mind _________.
Has endless depths of creativity.

What was your gateway Romance book?
The first true romance novel that I ever read was Angel by Johanna Lindsey. A classmate offered it to me because she was done with it and was going to throw it away if I didn't want it. The thought of throwing away a book was absolutely appalling to me, so I took it and took a chance on reading it and I'm so glad I did. Truth be told I was heading toward being a romance fan anyway. I remember reading the Ned and Nancy romance scenes in the Nancy Drew books from the late 80s and 90s. Death by Design was a personal favorite.
Nancy was helping a friend who worked for a fashion designer and managed to get poisoned during the investigation. I remember loving how Ned rushed to her side and took care of her as the worked to solve the mystery and find the antidote to the poison. To a tween, it was so romantic, plus I'm a sucker for those high drama life or death scenes. From there I moved on to Christopher Pike, who had light romance threaded through his books. The murder and mayhem sucked me in, but the romantic scenes were the scenes I always went back to on re-read. I guess you could say that I'd been tugging on the gate lock until that first Johanna Lindsey book and then the gate swung all the way open for me.

What's the last item you purchased on sale?
It was a casual video game called Dark Parables: Return of the Salt Princess. It's the most recent in a series of hidden object games based on classic fairytales. I love all manner of video games. So, when I can get one on sale it's a good day. P.S. I've already played the game to completion. Meanwhile, I've got a backlog of Xbox games that need playing, but every so often you want something quick and fun.

Do you believe there are hazards to falling in love online?
Absolutely! I've watched that MTV show Catfish. I've seen how badly it can go. I have a healthy level of skepticism and wariness when it comes to the people you meet on the internet. There are too many scammers out there on social media and the like. People can so easily make fake accounts and claim they're anyone. Even if I meet someone online I prefer to wait until after I meet them in person to form any type of true emotional attachment.

What advice have you been given by mentors that's helped you in your writing career?
Write the best book you can, then let it go. As writers we're constantly learning and growing. We learn something from each book we write that then enables up to write an even better book next time. So, don't get bogged down in trying to achieve "perfection".

In forty years what will people be nostalgic for?
Possibly the current Marvel Comic Universe. I figure in forty years, they'll either have moved on to completely new superheroes or on to different movies altogether. Just like we like to reminisce about how old we were when we first saw the original Star Wars, perhaps we'll do the same with The Avengers.

What body part do you wish you could detach and why?
Probably my arms so I could use them as blunt weapons.
**Bonus Question**
Ever tried BDSM? If not, would you?
No, I haven't. That lifestyle just doesn't appeal to me. Plus, if someone were to try and spank or flog me, I'd likely hit them back. Although now that I think about it, I might make a halfway decent dominatrix.
Bio:
Rayna Vause is a lifetime learner who wants to live on a Disney cruise ship traveling the world and thinks purple should be considered a natural hair color. She's fascinated by the magic and mystery in the world; things like psychics, demons, cats (especially cats!) and true love. A proud geek, she injects some of her tech-obsessed soul into every story she writes. When not writing she's pursuing another degree, running a conference, working through her massive TBR pile, losing herself in a video game, and plotting her next novel.
Social Media:
Books:
As I mentioned, RAYNA HAS A BOOK COMING OUT TOMORROW!!! Check out an excerpt below:
"Dance with me."
He walked toward Kier, stopping an arm's length away. Kier stared at the steady hand reaching out to him. Even as he craved holding Danny in his arms, a small part of him wanted to hold back, to protect himself. Still, he reached out and let himself be drawn into the man, the music, and the memories. His gaze locked with Danny's as he tugged him close, holding him body to body. Danny slid his hands up Kier's chest and looped his arms around his neck. Kier rested his hands on Danny's hips. They started to sway, their movements fluid and familiar.
Kier closed his eyes and breathed deep. Danny's warm, clean aroma filled his senses. Nothing else in the world smelled as intoxicating as him. Nothing else could ignite a slow burn deep inside. Kier's breathing came a little faster, and his body went hard. He pressed his cheek to Danny's temple as he rubbed his hand up and down his back. Damn, he missed this.
"Do you remember the first time we danced to this?"
Kier nodded. "That country and western theme night you dragged me to. Thank God they broke up the blocks of country with other types of music."
"You had fun."
"I did after a few shots of bourbon."
Danny chuckled and gave him a light whack on the shoulder. "I remember you standing at the bar surrounded by a small harem of women. Man, were they disappointed when you walked over to me."
"Yeah, well, I was going into perfume overload."
"I was happy to be your escape route. Happy to be held in the arms of an amazingly beautiful man. Happy, period. You made me happy. You still do."
Kier leaned back so he could study Danny's eyes. He stopped dancing. He stood there continuing to hold the man who had the ability to destroy him in his arms. What the hell am I doing?
Danny reached up and caressed his cheek as he pressed even closer. Kier sucked in a breath as low-level currents of electricity thrummed through him. Danny carded his fingers through Kier's hair and set tingles dancing over his scalp. Danny started singing to him in that sexy, off-key manner about being taken into loving arms and kissed under the light of a thousand stars. He sang until their lips were a mere breath apart. Then the singing stopped, and Danny pulled Kier down and pressed a soft kiss to his lips as he slid his leg between Kier's. He brushed his thigh over the bulge in Kier's pants.
Danny tasted, nipping and nibbling and driving Kier out of his mind. The slow sampling didn't last long. This time Kier took the lead and claimed Danny's mouth. His familiar flavor flooded Kier's senses. He delved deep with his tongue, licking and caressing, as he took his time exploring the landscape of Danny's body with his hands.
Everything ceased to exist but this moment and this man. The fresh hunger hit Kier. He wanted to taste more than Danny's skin. He wanted to drink the rich blood that ran through his veins while he buried himself deep inside of Danny. Kier could hear the rapid thump of Danny's heart pounding, the rush of his blood.
Mine, he thought and growled as his fangs started to drop. His heart thundered; his breathing was loud and ragged. Only Danny could do this to him, make him forget everyone and turn into a ravenous beast.
The sharp call of Kier's name cut into his consciousness and allowed reality to creep in. When the call came a second time, he stepped back from Danny and sucked in a sharp breath. He opened his eyes to see a kiss-dazed Danny standing in front of him and Alex a few feet away, looking ready to tackle him should it be necessary.
"I'm fine, Alex. I promise." Guilt, need, and confusion all swamped him.
"Kier? What just happened?" Danny bit his lip and furrowed his brow as he reached out.
Kier stepped back. "I'm sorry. I got caught up in the moment, and things got a little out of hand."
"It's okay. If you need that from me, I'm offering willingly."
Kier took another step away. He needed to settle, to think, and he couldn't do it with Danny this close.
"Thank you. You don't know what that means to me to hear you say that, but taking that step is too much too soon. We need to talk to Sharon and figure out if your blood is safe to drink. We need to think before we take that step. We need to—I need to slow way down." Kier shoved a hand into his hair. "I need some air."
He started to walk past Danny, but instead he paused and brushed the back of his finger over Danny's cheek. "I'll be back in a bit." With that said, he turned and strode off down the hallway to his office, leaving a stunned Danny in his wake.
Activate your one-click finger and buy Twice Bitten here or on the DSP website!