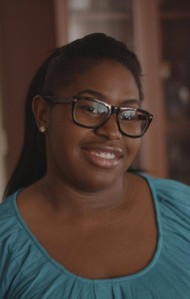 Hey Folks,
It's a super hot 92 degrees in NYC today. What a way to kick off the week! The heck with waiting until the 21st, Summer is officially here. I look forward to posting on Mondays because I get to share obscure facts about people. I cannot express how much fun it is to do these interviews! I honestly laughed out loud when Rebekah provided her responses. The last question, in particular, made me cackle. She was not giving up ANY dirt. It's not over. Nah uh. I'll wear her down eventually. THERE WILL BE A ROUND TWO, REBEKAH!

Get to know a bit about the tight-lipped Rebekah Weatherspoon ( ͡° ͜ʖ ͡°)
I always find author interviews kind of boring. We only get to see one side of an author, the polite side. If you had an evil doppelganger, what detail would they enjoy revealing about you to the public that people would find surprising and possibly questionable?
NICE TRY, HARPER!! Honestly nothing. I'm so candid and also pretty boring. Like I can fall asleep anywhere? Is that scandalous enough?

What does art mean to you?
I wish you could see the Eddie Murphy-esque face I'm making right now. I DON'T KNOW! Art bleeds into every aspect of our lives. I would need maybe a lifetime to articulate what it means to me.

You started Women of Color in Romance. What were your short-term and long-term goals when you decided to create this campaign?
Short term, get people to stop acting like black women weren't writing books. Long term, give people a centralized place where they can browse for books by WOC.

What's your favorite quote?
"Almost chicken don't make no soup." My dad used to say that to us when we were kids and we tried to leave things half done.

Tell me about your first crush. How old were you? What initially caught your eye?
Jennifer Connelly in Career Opportunities. I just remember realizing that I was really into boobs.
(I didn't want to tell Rebekah I've actually met Jennifer Connelly twice, and she does indeed have nice boobs. See? If only she answered the bonus question! :-P)

If you could live anywhere in the world, where would your home base be located?
With my family, somewhere sunny.

I know how horrible this question is but you can only choose one. Feel free to hate me. What's your favorite book?
Always and Forever by Beverly Jenkins.

Caveat: You cannot include Beyoncé! If you could create your own girl group, who would be part of the ensemble?
Renee Elise Goldsberry, Phillipa Soo and Jazzie Jones.
Finish this sentence: Romance should be ___________.
For everyone.

How do you define sexy?
Consensual.

** Bonus Question**
Ever tried BDSM? If not, would you?
Why you want to be up in everyone's business for, Harper?
Bio:
Raised in Southern New Hampshire, Rebekah Weatherspoon now lives in Southern California where she finally found her love for writing romance. Her BDSM romance At Her Feet won the Golden Crown Literary Award for erotic lesbian fiction and most recently her novella FIT (#1 in the FIT Trilogy) won the Romance Times Book Reviews Reviewers' Choice Award for Best Erotica Novella. You can find out more about Rebekah and her books at www.rebekahweatherspoon.com
Books:

Need a one-click option? Check out Rebekah's latest release Haven!