Hey Peeps,
Happy Monday! Hope your day is going better than mine. My morning commute to work began with me getting splashed by a taxicab and then having to take off my pants in my office and placing them on a heater so they could dry. FUN TIMES! 😒 But now I have dry pants, hooray!
After some discussion with my editor aka my sounding board, I've decided to launch a new column here on the blog. There will be a couple of new columns rolling out in the coming months, but this is the first. If you follow me on most social media platforms, you probably know I consider myself a slow writer. Slow and steady works for me. With self-imposed deadlines, I get to take my time which ensures I put out quality work.
This weekend, I took some time to reread the stories I've previously published, and man, the improvement in my craft is noticeable. *I* think I've come a loooong way since 2014. And I think it shows not only in my newsletter exclusives but also in my current WIPs. Anywho, I guess you'll get to see for yourselves when I roll out new features in the coming months. LOL, I'm such a tease. #noshame
In any case, today marks the debut of "Shit I'm Digging." This bi-weekly column will focus on pop culture goodness that's brought joy to my life in some way. Naming a column "Harper's Recs" sounds boring as hell but "Shit I'm Digging?" That has an exciting ring to it. A bit of New York flair if you will. 😏
So what am I digging this week?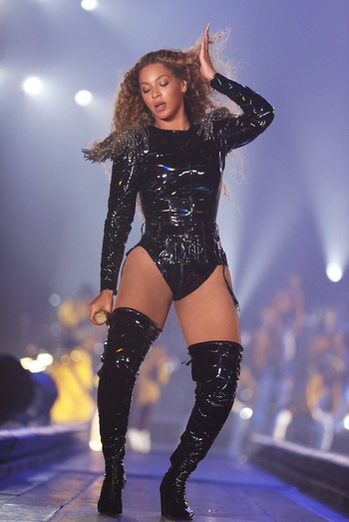 #Beychella
Beyoncé's performance at Coachella this past Saturday. I AM STILL IN RECOVERY MODE. Beyoncé was THE FIRST BLACK WOMAN TO EVER HEADLINE THE FESTIVAL!!! Sweet baby Jeebus! 👀 The woman came out in custom Balmain and channeled Queen Nefertiti as no one else could. I get that not everyone is into Beyoncé or her music (which baffles me), but her originality is admirable.
In a time where anti-Blackness is once again making a comeback, Bey thought it best to serve melanin in Queen form to all the haters. The woman serenaded a crowd of thousands with "Lift Every Voice and Sing" (aka the Black National Anthem) by James Weldon Johnson. WHO DOES THAT? She is eye-catching, consistent, innovative and hardworking. These are qualities I believe every entrepreneur should strive for when marketing their brand.
Dread Nation by Justina Ireland. LISTEN, CIVIL WAR ZOMBIES! That is all you need to know.
Bitter by Meshell Ndegeocello. When I write, I create playlists inspired by my characters and the journey their relationship takes. I'm smack dab in sad territory with my current WIP, and this album is helping me navigate my way through some dangerous emotions. Bitter has got to be one of the most beautifully crafted pieces of music ever created. Don't believe me? Give it a listen. I've been a fan of Meshell's for years, and she continues to elevate her creativity with each album. If you become a fan after listening to the Bitter record, then my job is done. Adam is linked here, but you can stream the entire album on YouTube for free.
I'm digging this article I read last week in the Guardian in which Hall & Oates discuss how one of their biggest songs came to be and how Michael Jackson sampled it. I'm usually in the know when it comes to music trivia, but this little tidbit blew my mind. I now listen to both songs differently!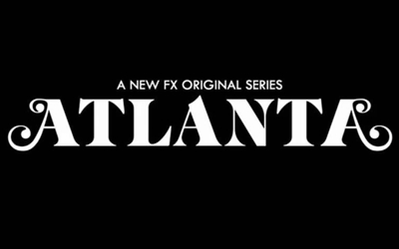 Atlanta
More specifically, the Teddy Perkins episode of Atlanta. HOLY CRAP! If you haven't watched Atlanta, I highly recommend starting with Season One. Donald Glover is creating funny and relatable television, but this particular episode in Season Two left me staring at my television like… 😨 I wasn't ready for it. If you're a fan of the movies Get Out and Whatever Happened to Baby Jane, this will be right up your alley. The multiple pop culture references… GENIUS.
And that's all folks! This concludes the inaugural edition of Shit I'm Digging! Visit the blog in two weeks to see what new pop culture goodness has captured my attention.

*whispers* I swear this post could have been nothing but me breaking down Beyoncé's outfits and set list. I'm proud of myself for reeling it in!