Hey Party People! *waves enthusiastically*
I'm sure everyone has been wondering what the heck happened to my April blog post, especially since I said I would update the blog more frequently. Then I dropped a selfie on IG and Facebook encouraging everyone to sign up for my newsletter and stay tuned for an announcement, and POOF I went silent. I swear it wasn't a ploy! I had the best intentions. Allow me to elaborate…

Almost everyone knows I don't write full-time, and my day job is in the medical field—more specifically, medical research. I received a promotion (YAY!!!) at the end of February, and I hit the ground running with the transition in March, which made March and April a blur. As a result, day job responsibilities have taken center stage and essentially threw a wrench into my end-of-first quarter writing plans and my impending announcement. Not to worry though, I'm still working on getting those plans finalized, and I've completed a good portion of the work, but there's still much left to do. I'm adjusting while trying to find my new normal.
The good news is although I'm in the midst of redefining normal, I'm chugging along, and I FEEL AMAZING! My extended social media hiatus has been fantastic for my health. I don't know if I will ever return to social media regularly, but I won't say it's off the table forever. All the petty bullshit within the genre coupled with the worrisome news cycles is draining, and I choose to concentrate on being productive and focus on what's important: my family, my friends, my career, and my self-care. Health is wealth. Priorities, amirite?
In any case, I've been reading quite a bit. I'm active on Goodreads. Follow me there if you're interested in what tickles my fancy as of late. I've also been streaming quality television which brings me to all the shit I'm digging:

Watch 📺

The Undoing
WHEW, CHILE! I had no idea what I was in for. I have never been a Nicole Kidman fan, but she won me over with Big Little Lies, and The Undoing continues her streak of incredible roles. I am officially a Nicole Kidman mega fan! She picks impressive projects. The premise? Nicole Kidman and Hugh Grant are a well-to-do couple living in Manhattan. He's a pediatric oncologist, and she's a psychologist. On the outside, their marriage looks picture-perfect; it's anything but. I blew through this series in a day. A DAY. It's addictive. The Undoing is now streaming on HBO and HBO Max. Check out the teaser trailer:
Seaspiracy
I'm a documentary junkie, and this one left me in tears. Humans are incredibly destructive and unnecessarily so. Climate change is the biggest threat of our lifetime. So many things are considered pressing issues, but without a planet, none of them are relevant. If we care about future generations and sustainability, we have to reverse a lot of our actions. We make contributions to society every day via individual choices. Being mindful of those choices goes a long way, and I believe when people are well-informed, newly obtained knowledge can influence their behavior. With that said, Seaspiracy is now streaming on Netflix. Bring some Kleenex.
Zack Snyder's Justice League
LISTEN!!! THIS MOVIE WAS FOUR HOURS OF WONDERFUL. I loathed the Joss Whedon version of the Justice League. I remember leaving the theater angry as heck because I paid fifteen dollars for that trash. Movies in New York City are pretty expensive, and if I'm paying to see something in the theater, it's because I'm super excited, and I wholeheartedly believe I'm going to get my money's worth. Not so folks, not so. Warner Bros fumbled the bag by not letting Snyder finish his vision and round out the final installments of the franchise. This is why DC will never truly rival Marvel. I highly suggest watching Man of Steel, Batman v Superman: Dawn of Justice the Ultimate Edition before jumping into the Justice League. They are badass. You can stream all the titles on HBO Max.
Read📚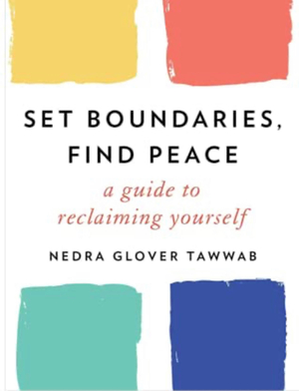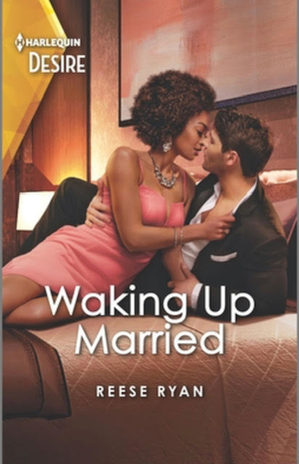 Set Boundaries, Find Peace: A Guide to Reclaiming Yourself by Nedra Glover Tawwab
Earlier in my post, I mentioned focusing on what's important. This book is a blueprint on handling difficult situations and advocating for yourself when people drain your energy and attempt to block you from achieving greatness.
Waking Up Married by Reese Ryan
It's no secret I'm a huge Reese Ryan fan, and when she releases a Harlequin Desire, I'm all over it. Waking Up Married includes my favorite trope of all time, friends to lovers. Reese continues to make me fall in love with her characters, and Zora and Dallas were no different. WUM is a super quick and super cute read!
On Managing Yourself from the Harvard Business Review
With my plate overflowing with tasks due to the promotion, I needed to figure out how to keep my head above water without feeling overwhelmed, and the Harvard Business Review came through. My Goodreads review states I'll never view monkeys the same again. I'm sure that confused quite a bit of folk, but here's the article my comment was referencing: Management Time: Who's Got the Monkey?
Listen 🎧
These classic songs have been in constant rotation and giving me all the feels.
Love's In Need of Love Today by Stevie Wonder
Between the rise in COVID cases in India, the coup in Myanmar, police raids in Brazil, the GOP continuing to eat their own (which isn't necessarily a bad thing, but I digress), Lorne Michaels thinking Elon Musk hosting Saturday Night Live is a good idea; the world continues to feel like a giant dumpster fire. One day last week, I put this song on and cried. I mean, ugly cried. A fair amount of snot was involved. But, sometimes, you have to let it out, and Stevie was the artist I wanted to share the moment with. Songs in the Key of Life is also one of his best albums. Give it a listen in its entirety.
Just Another Dream 7" US Mix by Cathy Dennis ft D-Mob
Cathy Dennis' Move to This album (in cassette form) was one I had on constant rotation back in the day. FUN FACT: Did you know Cathy Dennis co-wrote Britney Spears' Toxic? OH, YES, SHE DID. After crying, I wanted to restore my happiness. So, of course, the quickest way to regain happiness is to get a 90s dance party going in your living room. This brings me to my next song…
Sexual (Li Da Di) - Thunderpuss Remix by Amber
I was a club kid in the 90s. Limelight, Tunnel and Exit were a significant part of my youth. In college, I attended a lot of frat parties, and this song was HOT. While writing this, I had a flashback to all those dance compilation CDs advertised on TV: Now That's What I Call Music Volume 2,431 😂😂😂 Amber was on virtually every single one. Good times y'all, good times. I'm not going to link the music video because it's so damn awful. The inclusion of the chihuahua still boggles my mind. Here's the audio instead: Sexual
Lastly, Phil "I've got more soul in my pinky toe than most people have in their entire body" Collins' Sussudio
I've had Phil's greatest hits on rotation a lot. In particular, Sussudio. It's my favorite song of his. Did you know the horns are courtesy of Earth Wind and Fire's Phenix horn section? And Phil was influenced by Prince's 1999 when he wrote it? People said it sounded too much like 1999, and Phil made changes in the studio. The guy said he didn't want to rip off Black music. He was very aware of his limitations and acknowledged them. You have to respect artists who know where to draw the line between influence, imitation, and theft.
I love watching this video. You see this bland British guy in a suit talking, and when he opens his mouth, you're like meh, "What a wanker." Then the music starts, he sings, and the whole vibe changes. 😯 MY DUDE IS SANGIN'. I don't know how all those people continue to sit while the man's jammin'. They only get up halfway through the performance!

And that concludes the shit I'm digging this week, folks! I'll be back toward the end of the month with an update on the status of my announcement.
Ohhh… one last thing worth sharing. On April 9th, my parents celebrated 55 years of marriage. LOL, I can't say wedded bliss because my Dad is a handful, but 55 years?! That's pretty freaking amazing. 🥰
Take care of yourselves and Happy early Mother's Day to all the mom's and mom figures reading. If Mother's Day is a challenging day for you, I wish you peace, love, and light. 💕